Get Free Moving Box Kits for your Clients
Realtor Sign Up
Carey Moving and Storage, in partnership with Move For Hunger and moveCHECK, is pleased to offer your clients a Free Moving Box Kit.
Help Your Clients Save Money on Their Moves:
– Free move box kit includes: five medium-sized boxes, packing tape, markers, and labels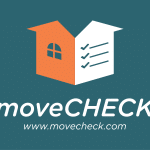 – Simply sign up (below) for free access to a unique promo code
– Share this code with your clients, and they can visit the    moveCHECK mobile app and order their free move kit
– Plus, with each move, Carey Moving (at no cost) will pick up and deliver unwanted non-perishable food items to a local bank
The move box kits will save your clients money on packing supplies.   And you will be helping Carey and Move for Hunger support the fight against hunger in our Carolina's.
Please use the form below to sign up and take advantage of the courtesy moving box kits while supplies last.