Free Move Box Kit from Carey Moving
–And Help Fight Hunger Too
Carey Moving and Storage can provide you a FREE Move Box Kit  (through our partner moveCHECK) to help with your upcoming move.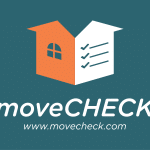 The kit includes:
-Five medium-sized boxes 
-Packing tape
-Markers
Plus, Carey has partnered with MoveForHunger to address hunger in our community.  Your kit will also include:
-MoveForHunger bags for donating non-perishable food items on your move day.
Click here to learn more about MoveForHunger 
To get your Free Move Box Kit, simply download the moveCHECK APP on your phone.